Creative strategies for executives and intercultural teams
Individual. Distinctive.
To the point. For leadership personalities
I am able to challenge leaders and let promising 'stars' develop their true potential in 3 to 4 meetings. With more than 35 years of experience at the board level and with education at various renowned institutions, I am well equipped to accompany you with professional and confidential coaching for your success.
Competence for working with people from different cultures
With my professional and cultural background, I sensitise leaders to gain a sense of competence and work effectively with people from and in different cultural environments. As a licensed trainer, I am well equipped to competently prepare individual leaders and teams for intercultural working and living. Learn about process of sensitisation. 
Executive Search with a decisive difference
Hired for qualifications, fired for personality. Do you know this phenomenon?
Would the qualifications of a candidate betray his personality? Do you know whether the potential CFO is honest and conscientious? We make a crucial difference. We not only bring you the right candidate for you but also assess their personality. One of the most effective tools for personality assessment is LINC Personality Profiler (LPP). As a Senior Coach at best2find Personalberatung, I offer you this unique service and bring you the perfect candidate.
My skills and experience for your sustainable success
How often have you experienced the feeling of being stuck in similar situations? Do you often experience that you are compelled to act with only one option at hand in conflicts? Do you often attribute undesireable outcomes of events to behaviours of others or perhaps inability to influence events? Or do you often find 'good' reasons to not to say a 'no' to a situation and are convinced not to say a 'yes' to it either? Non-reflective behaviour or complled reactions are the reason for  inertia, frustration and inner conflict combined with rejection of a current state.
My coaching method is based on scientific studies and I support you with my competencies to get you to think about your own thinking: self-reflection. This lets you discover the power of personal causation. You begin to influence events and behaviour of others consciously. 
Would you like to raise your intrinsic motivation to a new level, face challenging situations with more ease in the future and manage difficult complex decisions better with clarity?
As an expert in C-level challenges, I have been able to help more than 450 CXOs and other leaders. Read here how I can also support you with individual coaching.
Sensitisation to cultural differences for better working cooperation
How can employees of a company be empowered to integrate themselves and overcome their cultural differences, to work with each other respectfully and create efficiency together?
As a licensed trainer with a Master's degree in Xpert-Cultural Communication Skills®, a qualifying training developed by renowned professors at the LMU Munich, I offer you the right qualification for sensitising your employees within the framework of intercultural training, which, as a result, enables immediate implementation. Contact me and benefit from tailor-made solutions  – also as online training – for your individual situation.
LPP - LINC PERSONALITY PROFILER (LPP)
More success with your individual personality
As a certified Senior Coach & Trainer for LPP I use a special personality test, with the approach of effective personality analysis and development based on the latest psychological standards. Together with my clients, I develop a very differentiated profile of their character traits, which are supplemented by motives ("What drives me") and competencies ("Which skills are particularly suited to me"). The individual results enable a completely new, very deep look at one's own personality and thus become – ideally in combination with training or coaching – the starting point for real, sustainable further development: Reflect. Understand. Grow.
In the corporate context, this holistic view of human personality can make entire teams more effective and help to select better-fitting applicants. As a result, these analyses offer an excellent basis for placing a company more concisely in the external image, because the awareness within the company of its own strengths – namely of each individual – and thus the dimensionality of the company's work grows.
Executive Search for Companies
Sustainability and success by selecting of the right candidates
A company's most valuable asset are bright and committed employees. More and more companies are realising that professional qualifications alone are not the decisive factor in choosing suitable candidates. To ensure that your choice is also a real asset, in cooperation with best2find Personalberatung I use the most effective and most requested tools of the Personality Profiler (LPP) – based on scientific findings.
With the "LPP Candidate Check" and my practical experience as an executive coach, the foundation can also be laid for your company and your desired candidates to create a win-win situation and a sustainable and long-lasting cooperation in which all parties involved act honestly, conscientiously, with commitment and appreciation.
With more than 35 years of experience in professional global environments as a CEO, Managing Director, Director and also as a member of the Board of Directors in India, China, Germany, Italy, France, England, in some countries in Africa, South Korea, Japan and the USA, I have both: the practical experience and the astute insight needed to carry out effective coaching at the Board level.
With my profound experience of coaching top management executives of various large corporations, combined with international experience and the qualification in Cultural Communication Skills® from the Ludwig Maximilian University of Munich, you have in me a competent partner for specialised executive coaching & intercultural training.
In addition to my personal aspiration to acquire new knowledge and develop myself further, I am certified for various, yet interlocking, topics and trained by the best in the German-speaking world. Entire companies benefit from these specific competencies. You can find out even more about my philosophy and background HERE. 
Client feedback about the cooperation
In various studies, social scientists found that some people tend to exaggerate their abilities, while observers give a more accurate, i.e. objective, description of that person. If you were to ask someone to say something about their services and abilities, you would most likely be confronted with superlatives and the best possible representation. With this in mind, I thought, why don't I let you experience what some of my clients say about me?
"An international coach with a lot of experience in multicultural. Easy to understand and adapt the new presented tools by Arun. Deep questions to extract good behaviors from me. Clear message and good examples from "real" life to ensure changing.""
"I have come to appreciate and know Arun Kohli as a very good friend, companion, but also as a business partner and coach who, with a highly developed human empathy, intelligence and foresight, and beyond all cultural beliefs, barriers and paradigms, is always able to describe people and their actions in a scientifically sound, but also psychologically discerning way, without making any judgements. He has mastered the high art of descriptive analysis without falling into value schemes, which is why - and only why - his coaching support is so very efficient and authentic and immediately effective."
"Arun has the ability to spontaneously generate empathy, listen, observe and create an environment of mutual trust that allows for a relaxed working environment. His experience in the corporate environment is immediately apparent. His method and professionalism take you to discover what you need to do as a person and as a pro to develop. In my work, I have to deal with the consequences of other people's actions in a familiar way. How do you implement this? Arun told me, "With the same pride as a surgeon who saves lives." Arun can find the crux to bring out the best in you. Thank you, Mr Kohli!"
Effective Coaching, and the Fallacy of Sustainable Change
The key to personal development
Do you want to find your own self-determined leadership style?
How to fundamentally improve your leadership style so that it has a fundamentally positive effect on employees is presented by the experienced leadership coach Arun Kohli in his book. You will learn why coaching works and what changes it can bring about.
Interesting facts about leadership and coaching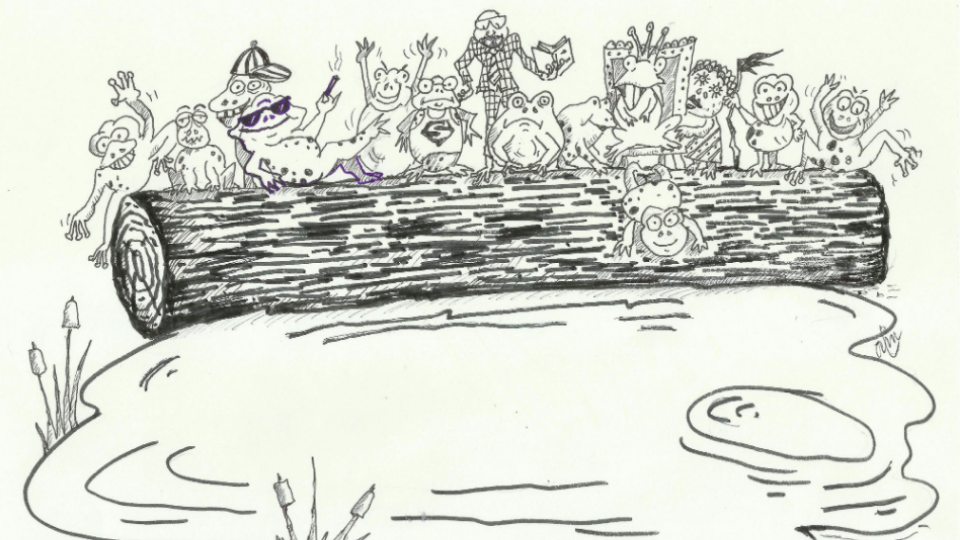 🇬🇧
Do you have any questions? I look forward to your message
Copyright © 2021 Arun Kohli | Executive Coach | Intercultural Trainer
Copyright © 2021 Arun Kohli | Executive Coach | Intercultural Trainer